SBI has been an advisor to important multinational companies and several of the most important economic groups and Colombian companies in matters related to the evaluation of investment projects, acquisitions, mergers and sales of companies.
For several consecutive years SBI has stood out as one of the most active firms in the advising of mergers, acquisitions and sales of companies in Colombia.
Below is a summary of some of the work carried out by SBI, both in the area of Mergers & Acquisitions and Corporate Finance.
Click for more information: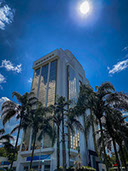 © SBI. All Rights Reserved